Services
Boiler control panels
We manufacture boiler control panels and heat pump controls for well-known heating manufacturers. We would gladly discuss with you the possibilities of supporting or relieving you in your projects. We are happy to be at your side as a powerful partner in order to successfully serve the market.

Cable assembly (ASKOCONTROL)
To support you in your processes, we manufacture cables or strands with desired plugs, cross-sections and colours according to your wishes and quantities.


Wiring harness assembly
In order to accelerate your production, we can manufacture cable harnesses according to your specifications, wishes and requirements, which you can call off on schedule according to your needs and an annual agreement.

Air preheater / air heater
For air preheating, we can build individual heating solutions in your air ducts or protective cladding. Examples of use are: controlled home ventilation, railway industry and public areas that require a pleasant climate.


Storage testing laboratory
We are a certified test centre and issuer of the certificates for the EN 60335-2-21 standard. You can have your range of storage tanks or boilers tested by us in accordance with the EN 60335-2-21 standard. This gives you the security of knowing that you meet the standards and requirements that are required when a boiler is operated with an electric heating element. Feel free to contact us. We are happy to help!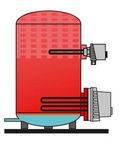 Plastic housing construction and injection molding
In our factory in Malaysia, we manufacture plastic parts for our heating elements and thermostats. In addition, we also inject plastic housings according to your specifications and requirements.